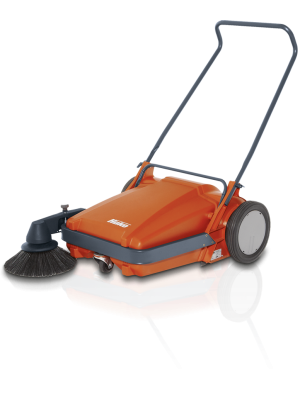 Sweepmaster M600
---
Area coverage up to 2,300 m² cleaned/hour.

This manually operated sweeper has an unequalled high sweeping and
collecting capacity for up to 2,300 m²/hour. Hako's Sweepmaster M600 is equipped
for use on small areas being fitted with an indestructible plastic dirt hopper
on which there is a 5 year warranty, an impact-resistant steel frame and
solid aluminium housing. The handle can be adapted optimally to every user
through the ergonomic shape and simple turnaround of the handle guide shafts.
---