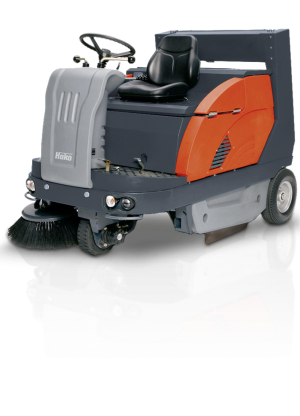 Sweepmaster B/P/D1200 RH
---
Area coverage up to 13,200 m² cleaned/hour.

The Sweepmaster 1200 RH is the perfect machine for effective, economic vacuum
sweeping of multi-storey car parks, warehouse and production buildings and
permanent outdoor facilities. The Sweepmaster 1200 RH is available for selection with
a petrol/LPG, diesel or battery drive. The battery-powered models have an
operating time of up to 5 hours and the petrol, diesel and liquified petroleum gas
models up to 10 hours, meaning that they can be used to complete all types of
indoor and outdoor work. Numerous options are available for selection depending
on the working conditions, e. g. cab safety roof, second side brush (left)
or flashing beacon.
---