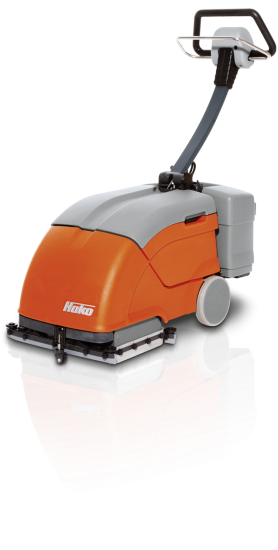 Scrubmaster E/B10
---
Area coverage up to 1,400 m² cleaned/hour.

The Scrubmaster E10 and B10 are compact, robust and easily manageable
scrubber-driers for use on smaller areas. The projecting cylindrical brush
head enables cleaning close to borders, thus saving any intensive follow-up
work. The double rollers ensure the optimum cleaning of structured floors
and joints while the folding handlebar and battery system, which can be
removed without the need for tools using the user-friendly, quick-change
system and is mounted on rollers, guarantee the machine can be transported
easily and conveniently for use in several locations. It has a net operating
time of 30 minutes per battery system (B10). Optionally also available with
a mains power supply (E10).
---