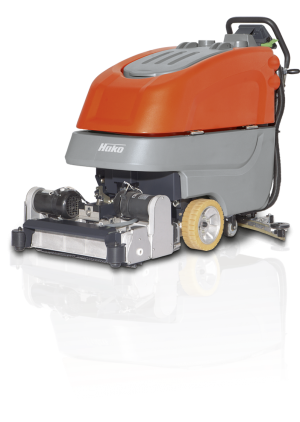 Scrubmaster B70
---
Area coverage up to 4,200  m² cleaned/hour.

The optimal machines for the economic wet cleaning of medium and large-sized
hard floor indoor areas. Excellent view, incredible manoeuvrability, simple operation.
Optimum vacuuming up of the cleaning solution even on difficult floors thanks to the
innovative squeegee geometry. Available with either disk brushes for smooth floors
or cylindrical brushes with integrated course dirt collection for use on structured
floors. In addition, the solution and recovery tanks of the Scrubmaster B70 are
provided with the Hako-AntiBac® feature which considerably reduces bacterial and
fungal growth in the tanks.
---