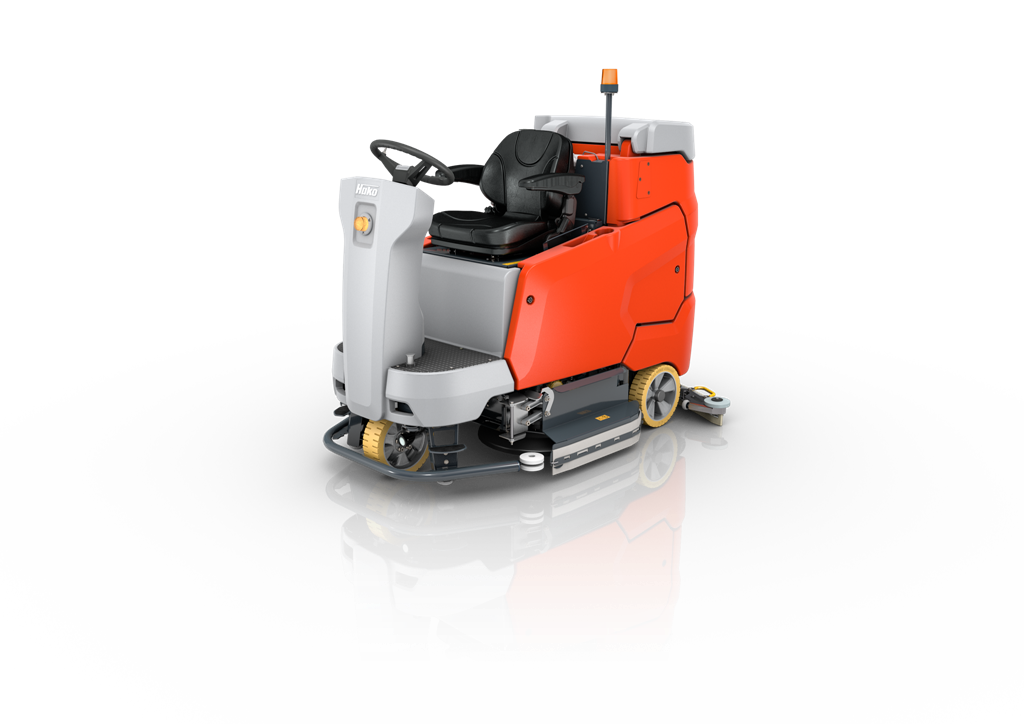 Scrubmaster B175 R
---
Area coverage up to 7,560 m² cleaned/hour.

Great performance under all conditions: Available in three different working widths and equipped with either cylindrical or disc brushes, the Scrubmaster B175 R masters every cleaning task while providing a high area performance – even when working uphill.
The scrubber-drier has sufficient power to perform all cleaning tasks effectively, also on inclines.

Activating the slow mode reduces the working speed to 3.5 km/h to ensure controlled and efficient cleaning. The 90° steering lock provides a minimum turning circle in confined areas.
---