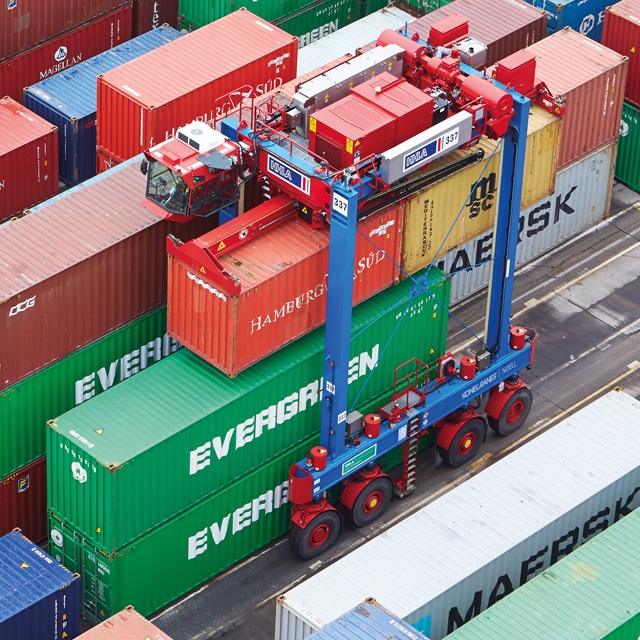 N SC 634 E
---
Konecranes Noell Straddle Carriers are known for their excellent maneuverability, high speed and reliability. They do not need yard infrastructure, so initial investment costs are low. They are available in different sizes, stacking containers 1-over-2 or 1-over-3, ideally suited for step-by-step enlargement of container terminals as required.

Lifting capacity* [t]: 50
Stacking capability (9'6" container): 1-over-2
Maximum travel speed** [km/h]: 30

* In exceptional cases 60 t (66); actual capacity dependent on capacity of spreader.
** Electronically controlled for safety reasons.
H: Diesel-hydraulic drives (hoisting and traveling)
E: Diesel-electric drives (hoisting and taveling)
***EHY: Diesel-battery-hybrid drive technology is available for all Konecranes Noell straddle carriers.
---