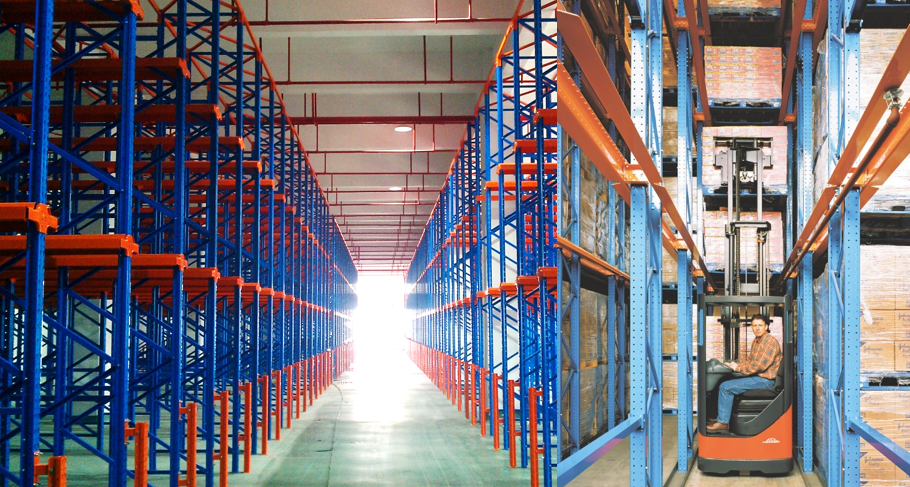 DRIVE IN PALLET RACKING
---
• Ideal solution to high density conventional block stacking.
• Designed with various depths according to requirement
• Suited to store homogeneous products.
• FILO (First In Last Out) racking operation system.
• A batch of non-homogenous products can stored at the same lane.
• Average floor utilization (60%), limited stock rotation, slow picking rate.

---