Cleanserv VL1-15 / VL1-30 / VL2-70 / VL3-70 I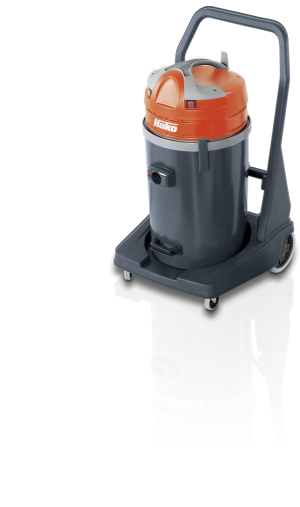 Cleanserv VL1-15 / VL1-30 / VL2-70 / VL3-70 I
---
Our strongest machines for the most demanding work.

Very handy and operator-friendly wet and dry vacuum cleaners. Particularly
stable against tipping over due to the low, compact design. Four wheel chassis
with swivel castors (VL1-15, VL1-30) or robust chassis with tipping function (VL2-70
and VL3-70 l) provide a high degree of manoeuvrability. Equipped with a hopper
made of impact-resistant plastic and a bypass cooled suction motor.
Cleanserv VL3-70 I with high-grade stainless steel hopper and 3 x 1,200 Watt for
dry vacuuming of dust and shavings or vacuuming up oily residues and liquids.
---