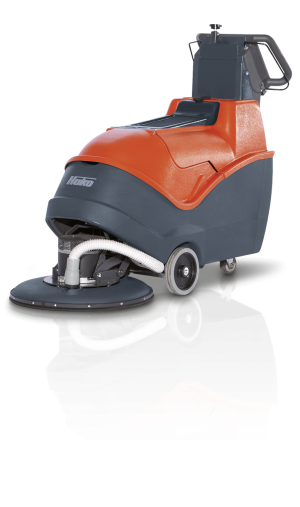 Cleanserv PB51/2000
---
Area coverage up to 1,600 m² cleaned/hour.

High polishing performance, extreme manoeuvrability, dust vacuuming
and simple operation are just a few of the advantages of the
Cleanserv PB51/2000. It provides gleaming results on coated floor surfaces
and has an area coverage of up to 1,600 m²/hour, e. g. in schools,
warehouses, offices and clinics.
---