VNA (Very Narrow Aisle Racking)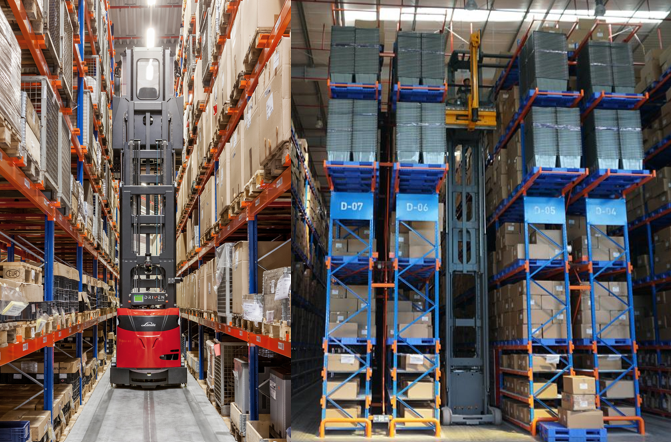 VNA (Very Narrow Aisle Racking)
---
• Optimum use of floor area and roof height.
• Achieving capacity of 40% more than Selective Pallet Racking.
• Operator cabins may be elevating or static. Aisles are only marginally wider than the
handling equipment.
• Pick Up and Dispatch (P&D) stations at the end of each aisle.
• Good stock rotation, fast picking rate.

---